Stingthera Logo Design
We partnered with Stingthera, Inc., a pharmaceutical company focusing on the biophysics of the therapeutic target, to create a logo that accompanies their new identity. The request was to express elegance of their approach. These are achieved by the butterfly which represents the target dimer, and the custom cursive logo type.
Step 1: Strategy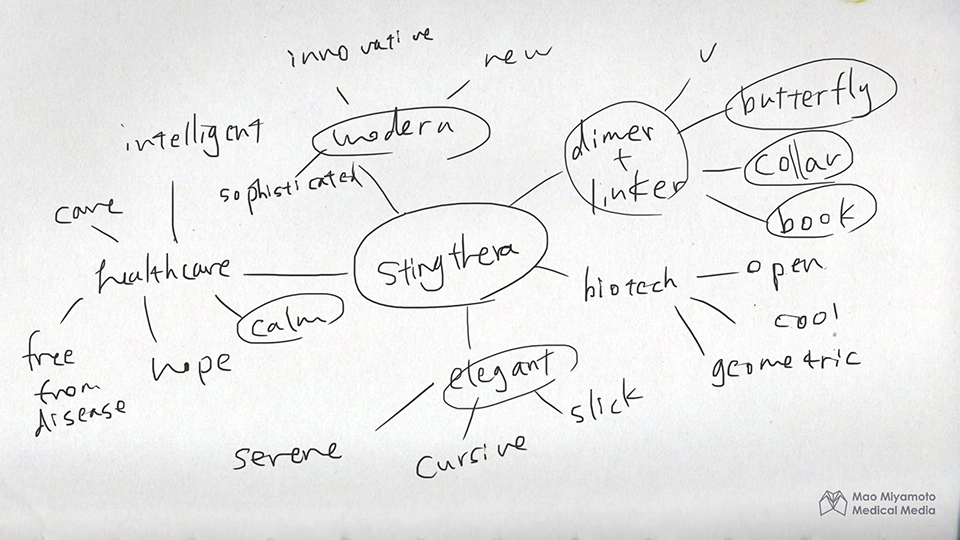 We conducted a deep-dive session to understand what the Stingthera team hoped to be associated in their logo. During this process, we encouraged the client to have a blank slate to explore as many ideas as we can. The goal is set to representing the target protein elegantly.
Step 2: Sketches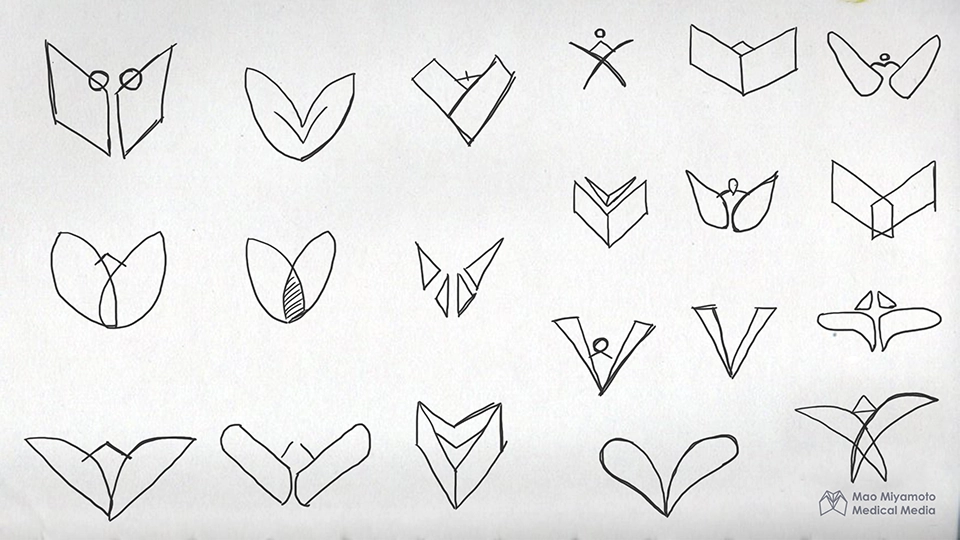 Based on our initial deep-dive to find out the keywords, we sketched out as many initial ideas as we can. What sets Stingthera apart is their target protein, a heterodimer with a linker, and the elegance of their mechanism of action. We represented this heterodimer in various shapes and forms while making sure that the logo fulfills the requirement such as consistentcy of balance in different sizes.
Step 3: Black and white version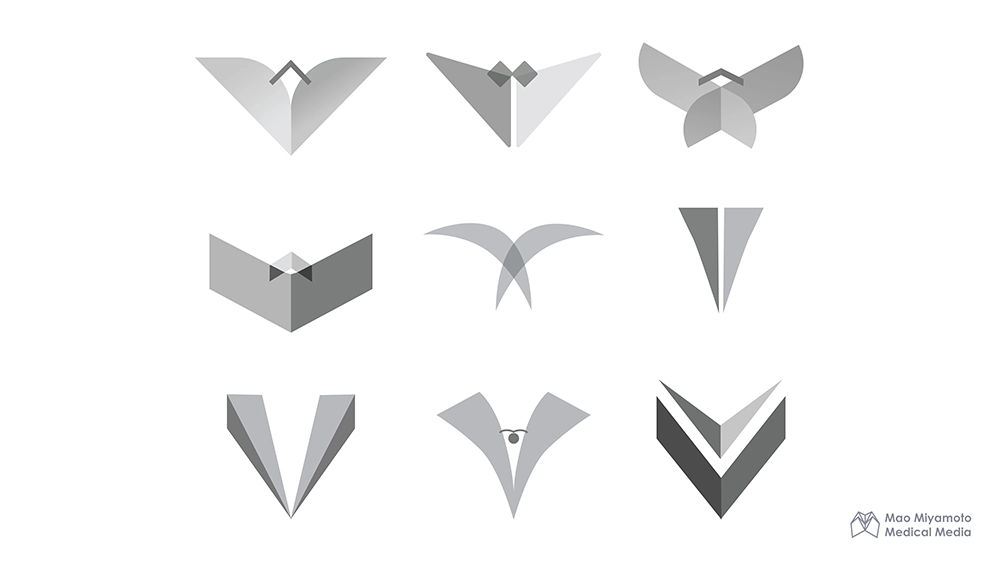 The Stingthera team picked some of their favorite logo ideas and passed them onto our team to elevate a cleaner black and white rendition.
Step 4: Initial render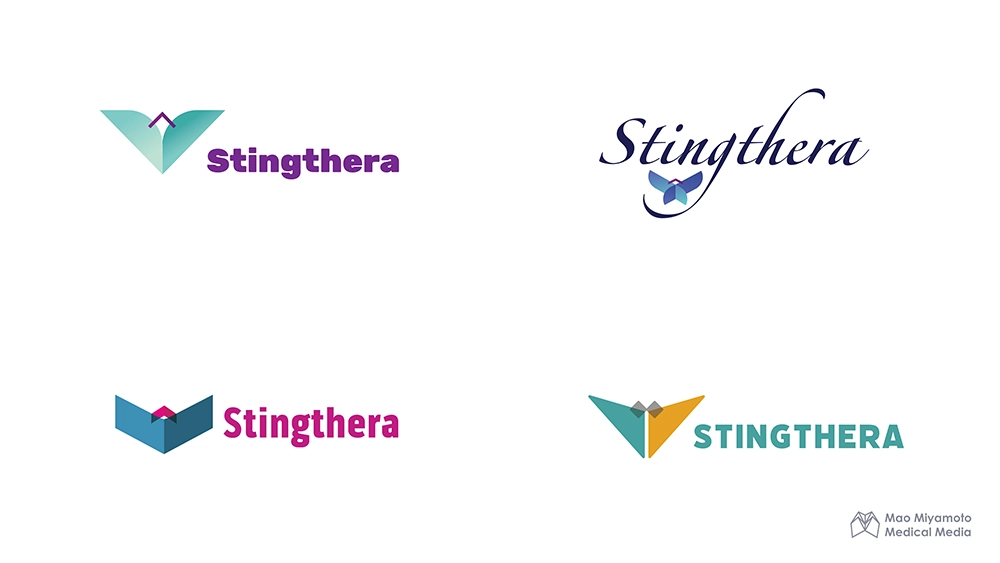 Stingthera team picked their four favorite ideas to pass the idea to our team to create the first iteration of the rendered logo. We used as many color combinations and font variations as possible to provide perspective on the effect they brings to evoke impression. The client is able to mix and match the logo mark, the color combinations, as well as the fonts they want in their final version.
Step 5: Final touch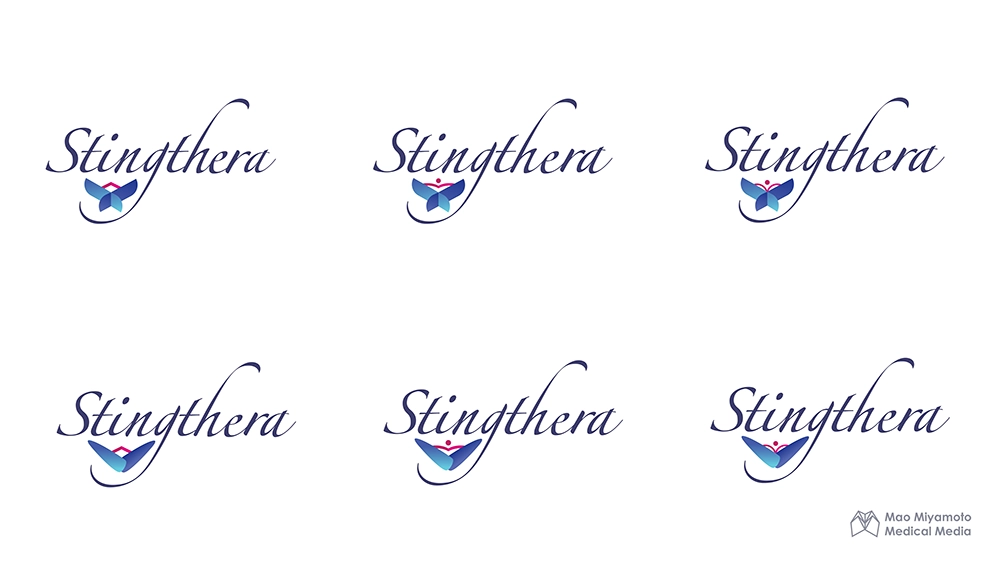 After settling on an idea, we made some small modifications to create a version that represents the protein best. Fonts are also customed to balance out the logo mark and the logo type.
Step 6: Final logo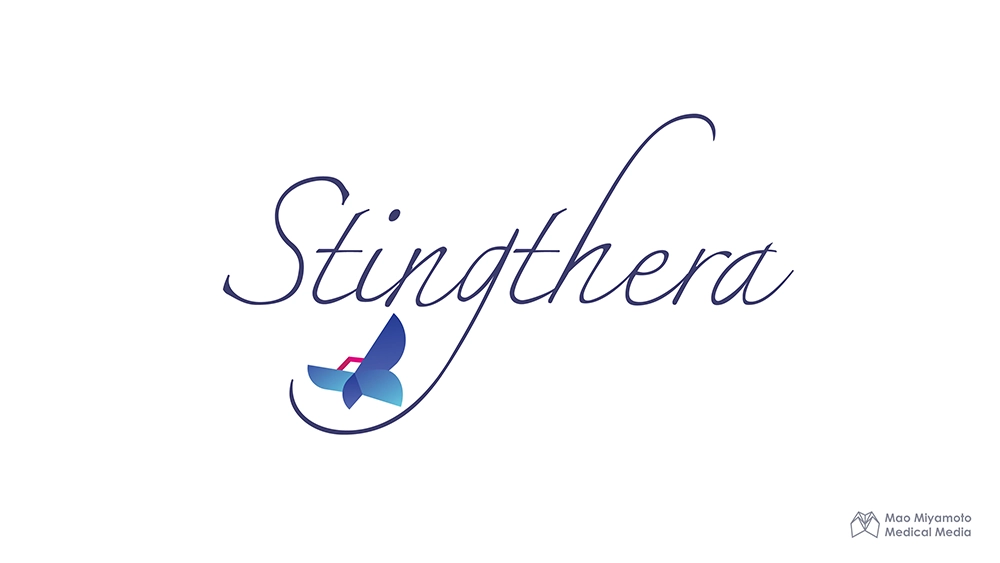 In the final version, we positioned the butterfly-shaped protein in an angle to represent the three-dimensionality of the protein. The custom font boosted the elegant look of the logo.