Discerning Functional Hierarchies Of MicroRNAs In Pulmonary Hypertension
These scientific figures accompany a review article "Discerning functional hierarchies of microRNAs in pulmonary hypertension" in the JCI insight, published March 9, 2017. It is to help explain the effect of microRNA to mediate pulmonary hypertension. Read full article here.
Step 1: Science downlaod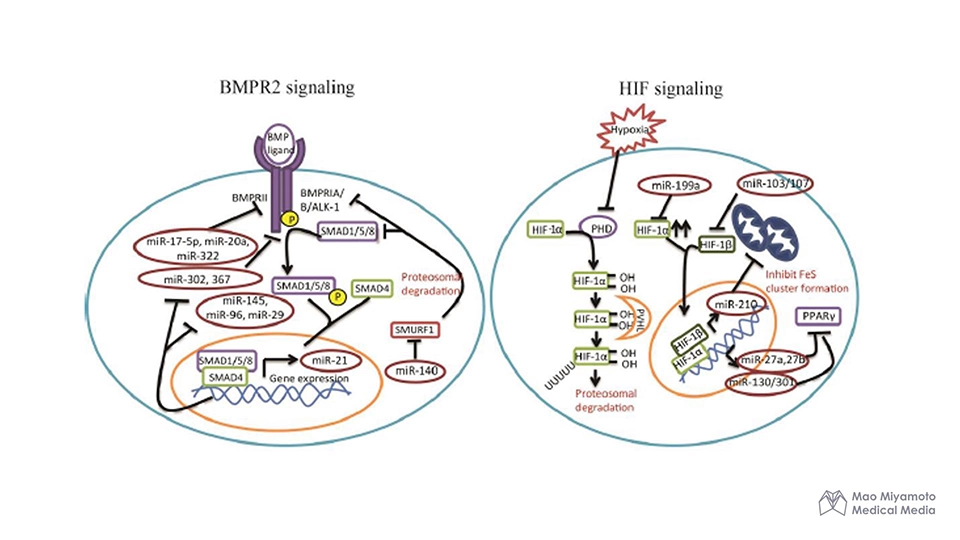 The team sat down with the client to understand the background and the mechanism in which the client is hoping to depict in the figure. Here, we display the client sketches and instructions given during our initial consultation.
Step 2: Research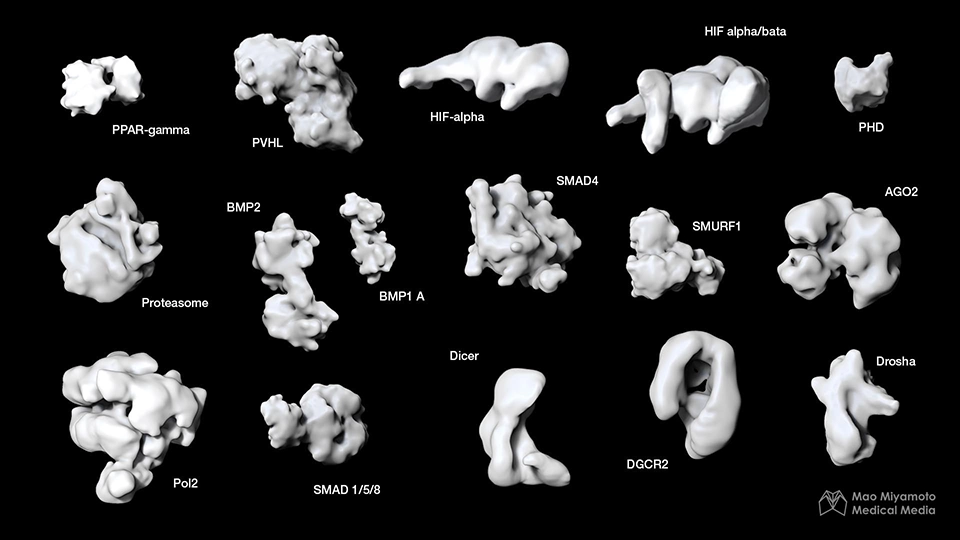 After an attempt to start with the sketch, we quickly realized that we first need deeper understanding of the numerous proteins that are to be drawn in the figure. By using the Protein Data Bank (PDB), we scraped data to understand the characteristics of each protein as well as how they appear different in their 3D structure.
Step 3: Asset building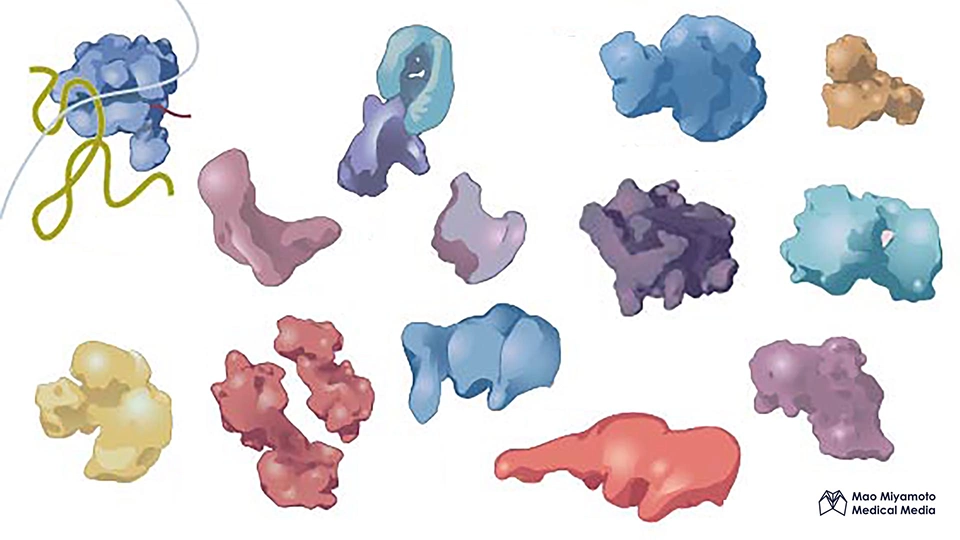 Using the information collected during the research phase, we reconstructed a unique pseudo-3D look of each protein. Here, we list the 2D assets built to be used in the final figure. The color is provided to clarify the nucks and cranies as well as to distinguish the proteins from each other.
Step 4: Sketches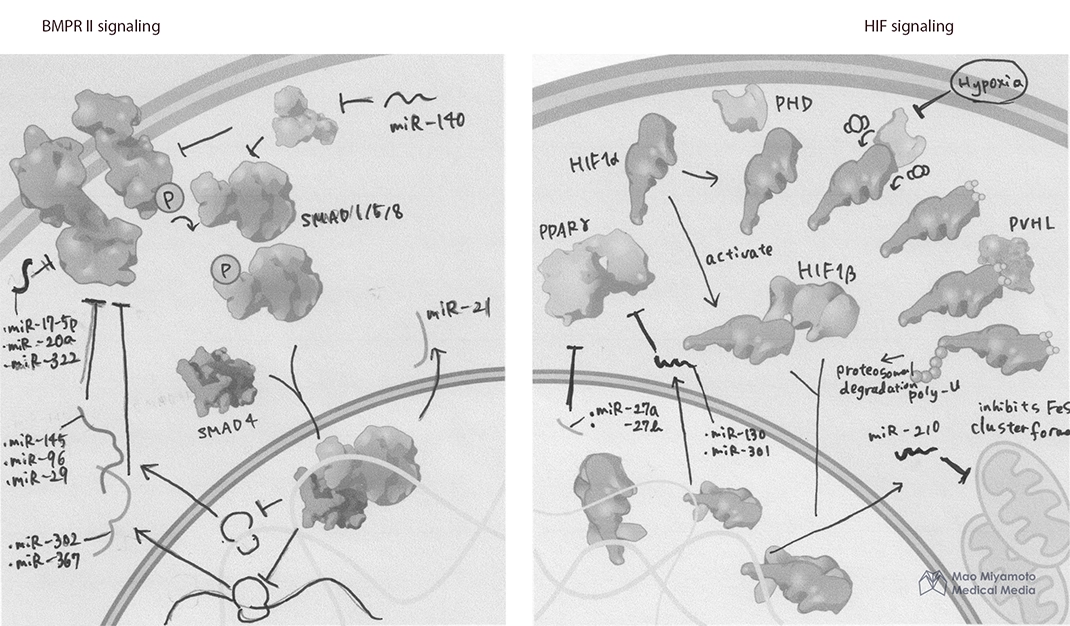 Combining traditional and digital technique, a sketch is created to be reviewed by the client. We primarily focused on organizing the information in a more intuitive flow. The two images mirror each other so that the comparison of two-types of signaling is made more obvious.
Final Deliverable