X inactivation - Genetics of calico cats
This animation is made to introduce pre-medical and higher-level college students majoring biology to genetics by explaining X inactivation. Most educational resources are too conceptual or too technical to teach the concept and mechanism at the same time. In this animation, a calico cat, the most visible example of x inactivation, is used as the main character to tell the story in a more engaging way. A 2D animation technique is used to explain the conceptual information, while 3D techniques are used to explain in depth information of the molecular scenes.
Storyboard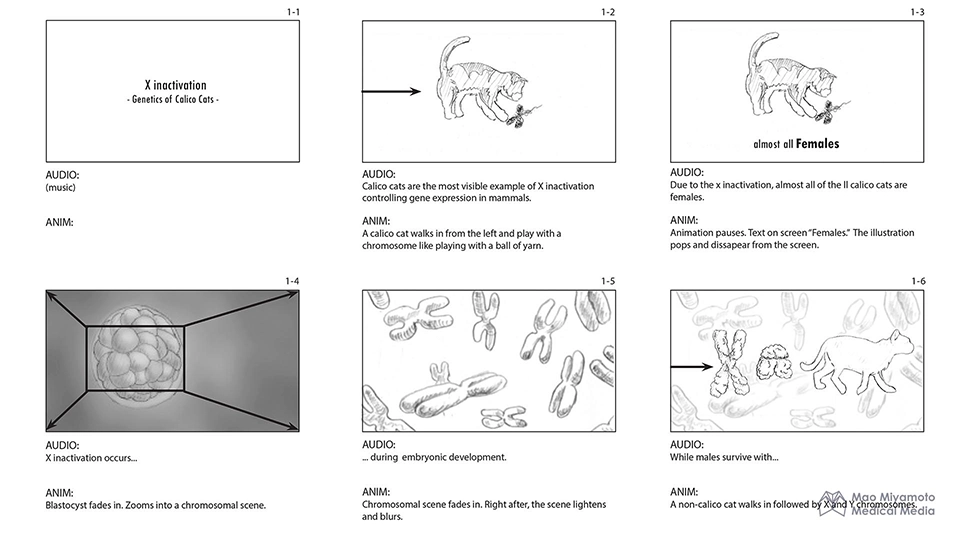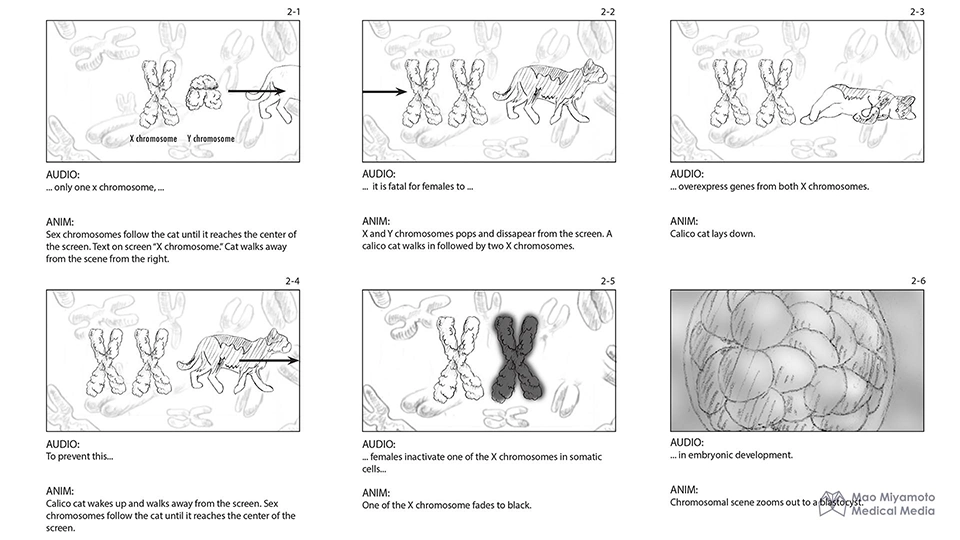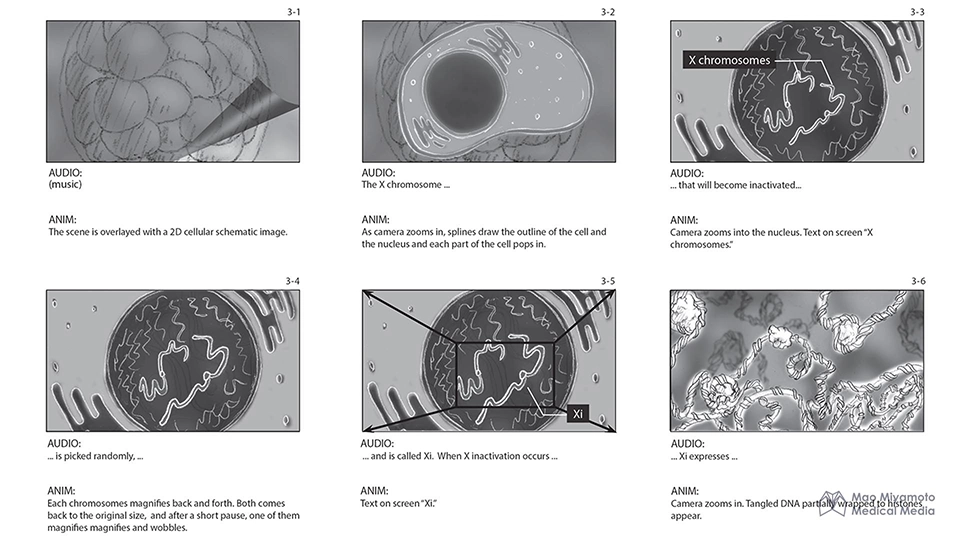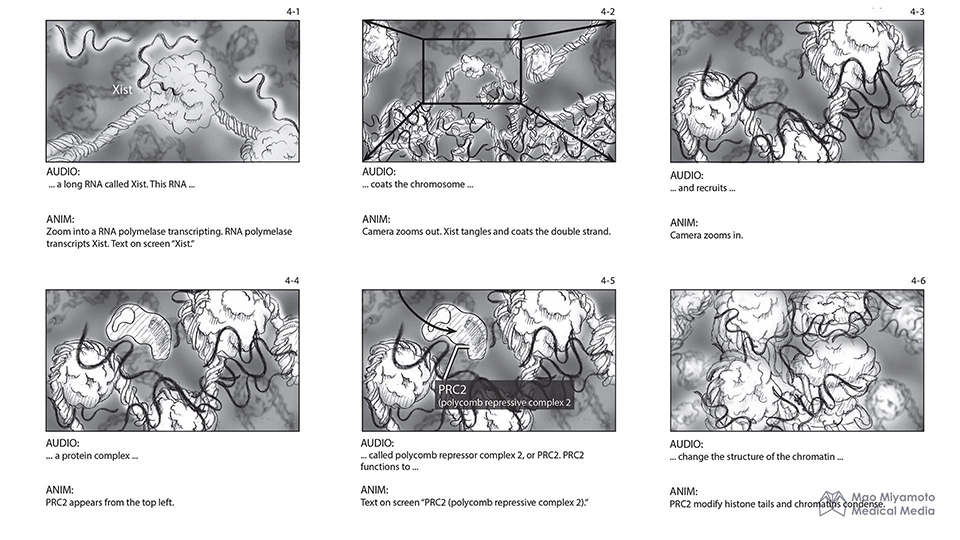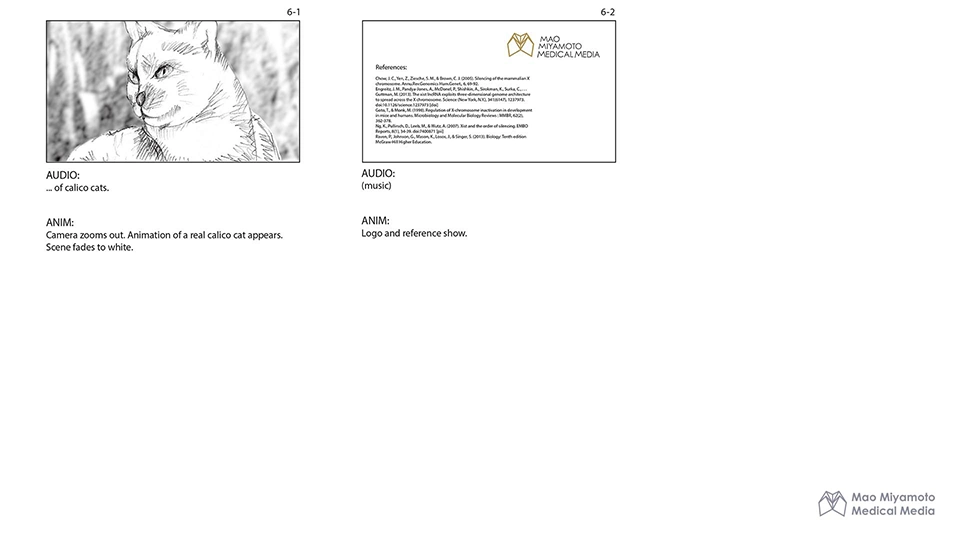 Here we show the storyboard developed prior to the animation production.


Still shots