Surgical procedure on Anterior Chamber Intraoricular Lens Implantation
This surgical illustration is created for opthalmology surgeons and introduces the Anterior Chamber Intraoricular Lens Implantation (ACIOL) in three steps. ACIOL is a procedure to replace the lens under symptoms such as cataracts. It is performed when phacoemulsification, the most common cataract surgery can"t be achieved due to the weak zonule support. The purpose of the illustration is to suggest ACIOL as an alternative to phacoemulsification.
Step 1: Science download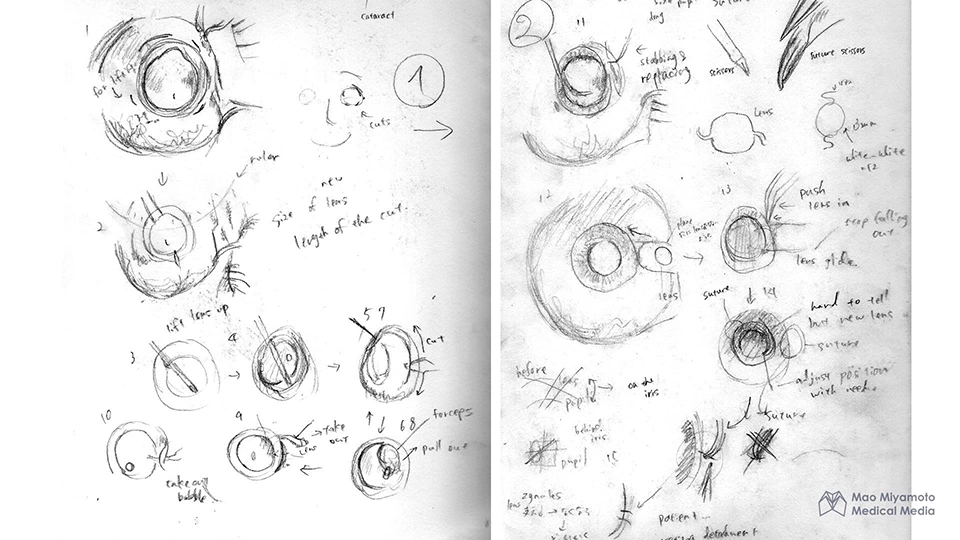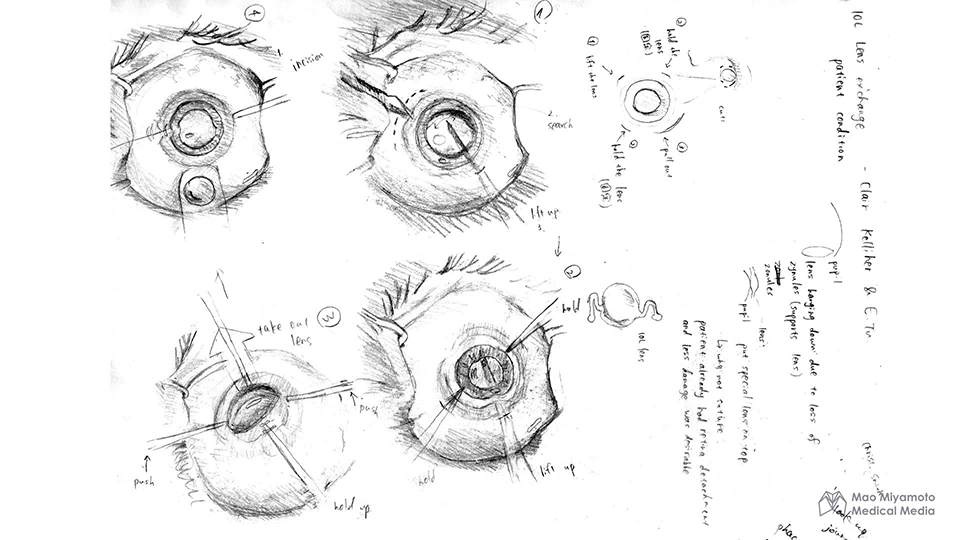 We are allowed access to the operation room (OR) to observe the procedure in live. In the OR, a preliminary sketch was developed to capture the detailed nuance of the procedure (left). Based on the OR sketch, a more refined sketch was developed (right).
Step 3: Sketches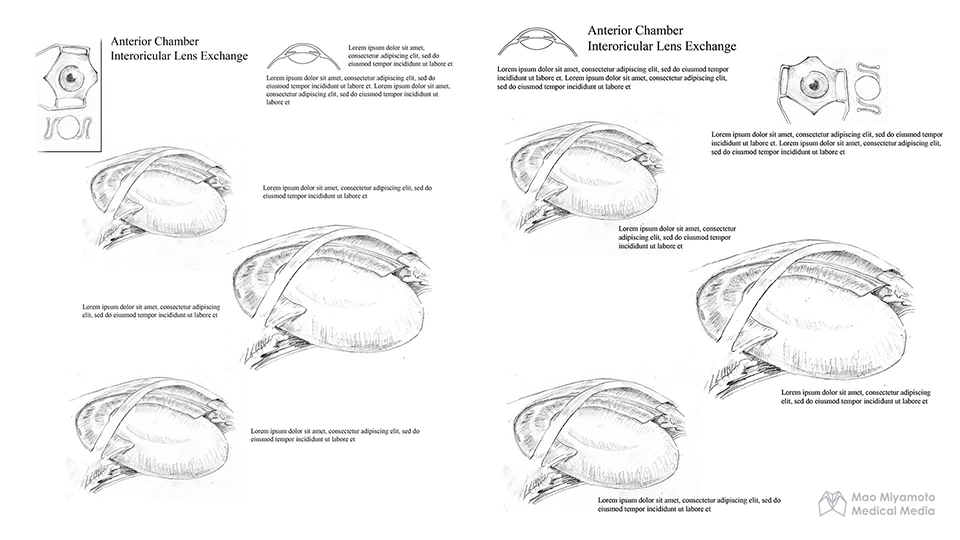 Usually, the ACIOL procedure is conducted under the microscope, only allowing the eyes to be seen in a supperior view. In this illustration, we decided to put the eyes in a diagonal orientation, that way the layers where the operation is taking place is clarified.
Step 4: Asset building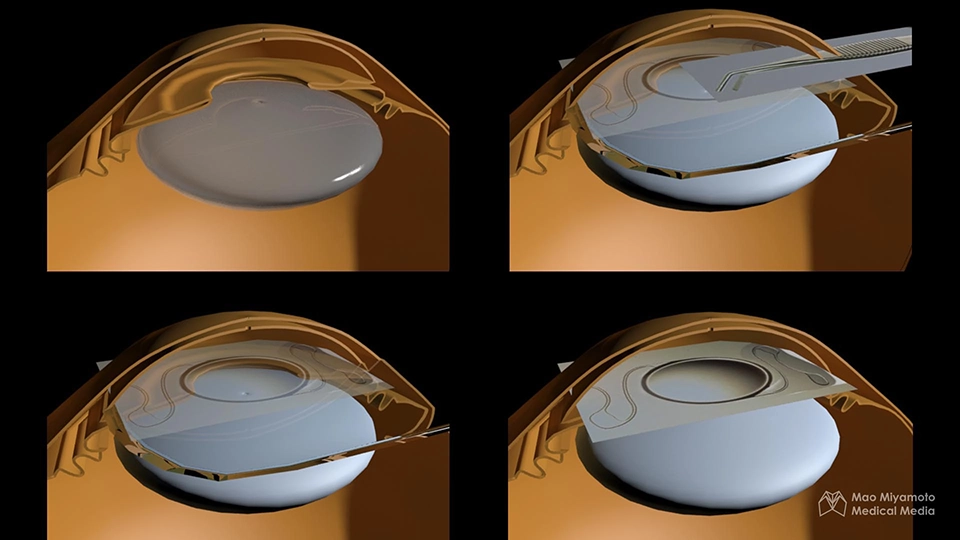 We build a 3D model of the eye to accurately reconstruct the procedure in virtual setting. This laid a ground work of creating the final illustration in an accurate manner without a live reference of an eye.
Step 5: Render



Simple tone is used to eliminate distractions. Here, we show the evolution of the drawing for each steps depicted in the final artwork.
Final Deliverable
The audience is expected to have a basic knowledge of cataract surgery, and the illustration focuses on showing the difference between phacoemulsification. Visual hierarchy is used in the second step to emphasize the intraoricular lens location.